FILTER 100%*
OF THE BLUE LIGHT
*in the harmful radiation spectrum between 390 and 455 nm.
An invisible enemy
The blue light
We spend on average about 8 hours a day between computers, tablets and smartphones , for professional reasons or for leisure, and another 2 hours, on average, in front of the television.

This prolonged exposure of your eyes to digital devices , combined with constantly switching from one screen to another at close range, puts constant stress on your vision.

Eyewear with Hemmet® B+™ lenses are specifically designed to relieve these strains
prolonged exposure and protect your precious eyes from the new invisible "enemy" of your visual well-being: blue light.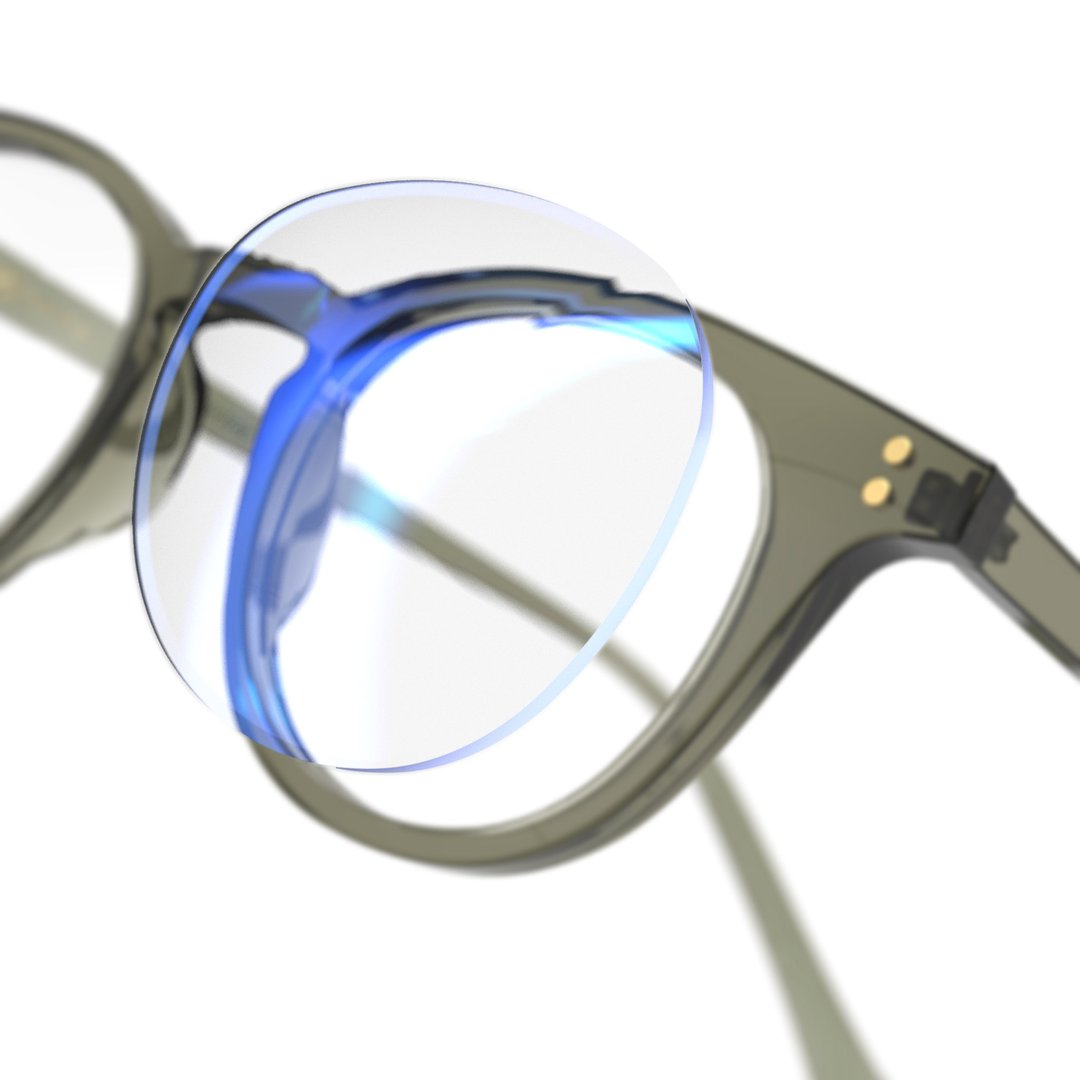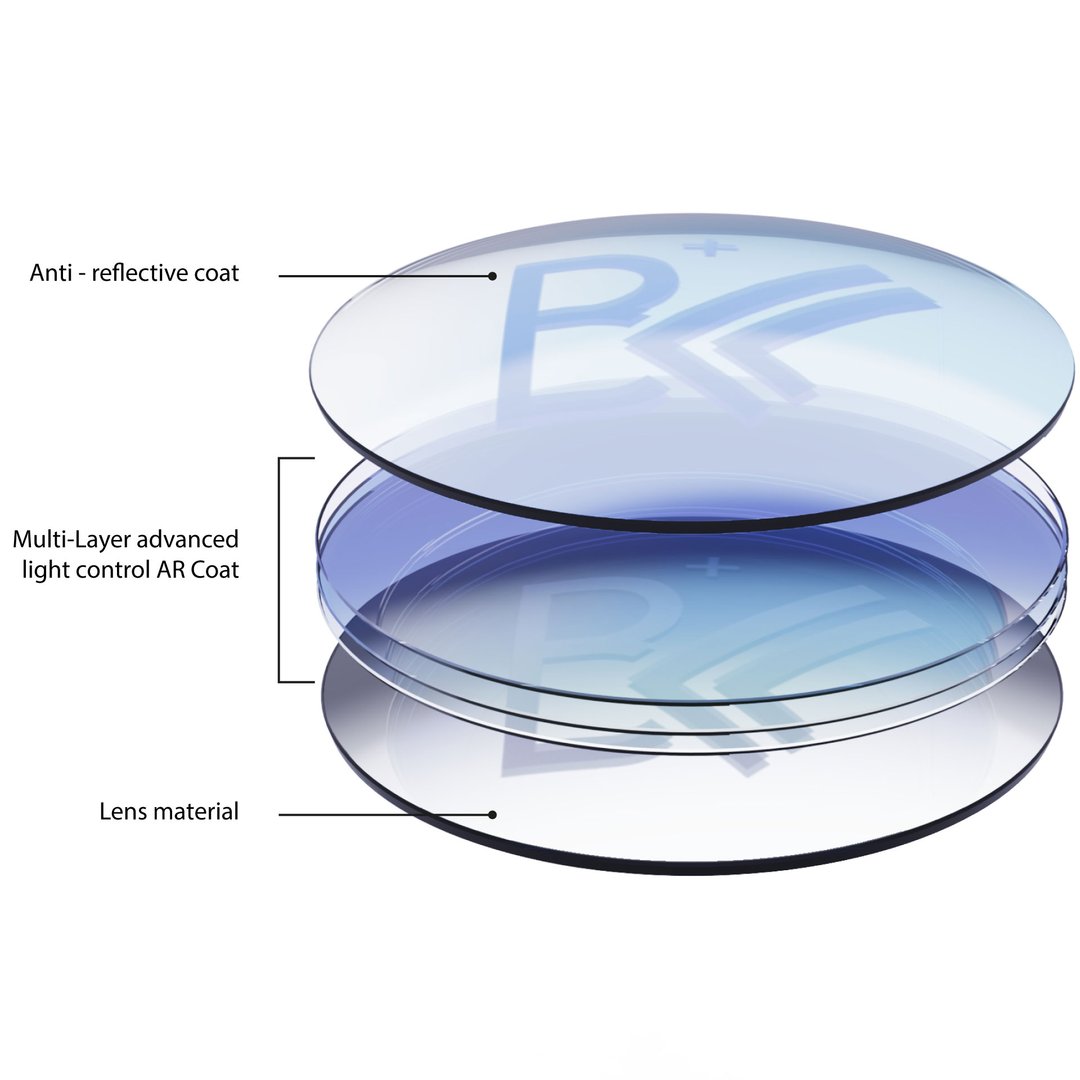 AN EYE SHIELD
THE H|B+™ LENS
Hemmet® B+™ lenses have a high filtering of Blue Light up to 420 nm. Absorption is guaranteed by special coatings in the mass of the material on several levels which also guarantee a vision with maximum transparency and contrast.

Hemmet® B+™ lenses are suitable for anyone who wants to protect their eyesight while using electronic devices, available in both clear and prescription.
PERCHÉ B+?
Dopo aver trascorso una media di 8 ore al giorno davanti a uno schermo, siamo esposti alla luce blu per molte ore, causando affaticamento degli occhi, danni alla retina, degenerazione oculare. Gli occhiali Hemmet® B+™ contribuiscono ad annullare la luce blu, prevenendo l'affaticamento e lo stress visivo, riducendo la luminosità per avere una visione più confortevole e fornendo un migliore contrasto per vedere colori più naturali.
Hemmet® Blue Light Blocking Glasses protect against harmful Blue Light emitted by all electronic devices and UV radiation caused by intense sunlight.
The best time to wear our Hemmet® B+™ eyewear is when you are about to spend an extended period in front of a screen, both day and night. For example, if you use your screen for 7 or 8 hours during your workday. On the other hand, since our eyes are not designed to be exposed to bright lights when they are in a dark space, blue light blocking glasses have been shown to counteract glare and help the user fall asleep more easily.
Yes, the Hemmet® B+™ lenses in our blue light blocking glasses have a slight amber tint that is barely noticeable and does not affect color perception. To block blue light, your lenses must have this tint.
The frames with Hemmet® B+™ lenses feature non-graduated neutral filters that do not alter the visual properties in any way and are suitable for anyone who wants to protect their eyes and not aggravate their eye health in the time spent in front of electronic screens.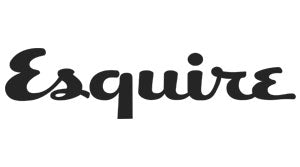 Blue light from screens makes you blind
A scientific study has identified the correlation between macular degeneration and exposure to smartphones and PCs.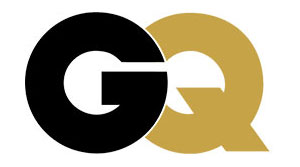 Blue light from screens accelerates aging
Prolonged exposure to blue wavelengths emanating from computer monitors, tablets, smartphones and televisions damages brain cells, eyes and skin.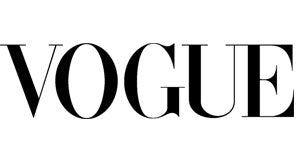 Digital visual stress
In these two years of pandemic and overexposure to devices we have all suffered a bit. A state of eyestrain that affects eye health.