LANDING 1.0 SINGLE PRODUCT (NO CONFIGURATOR)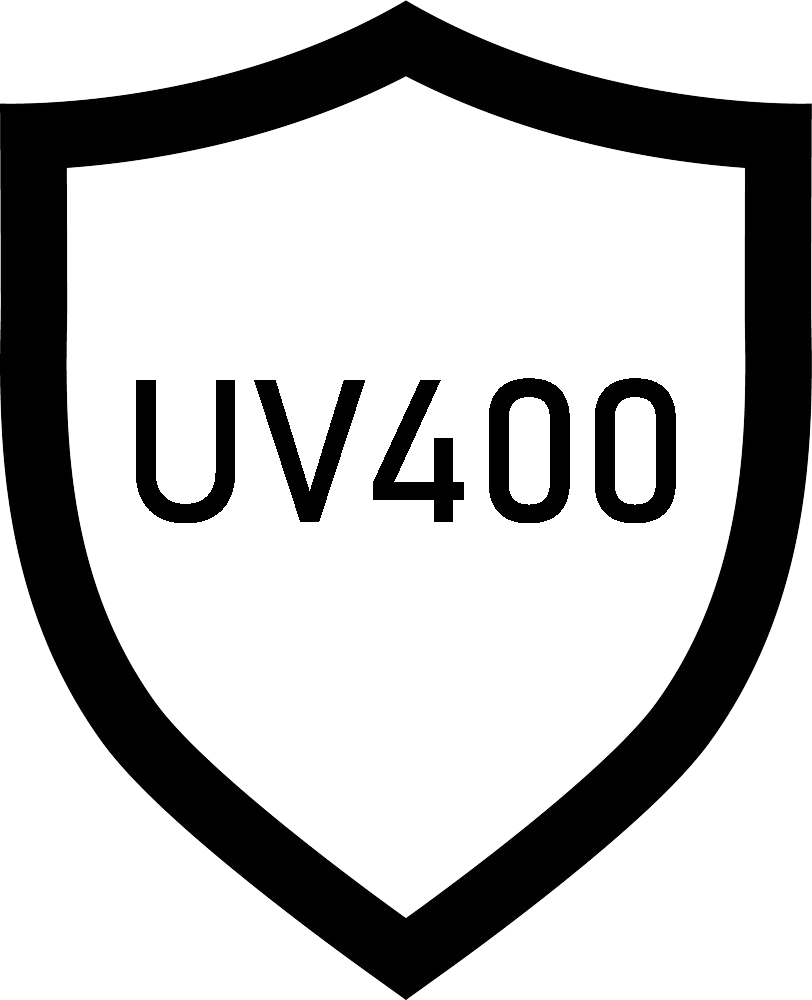 Structure in TR90 Ultra Resistant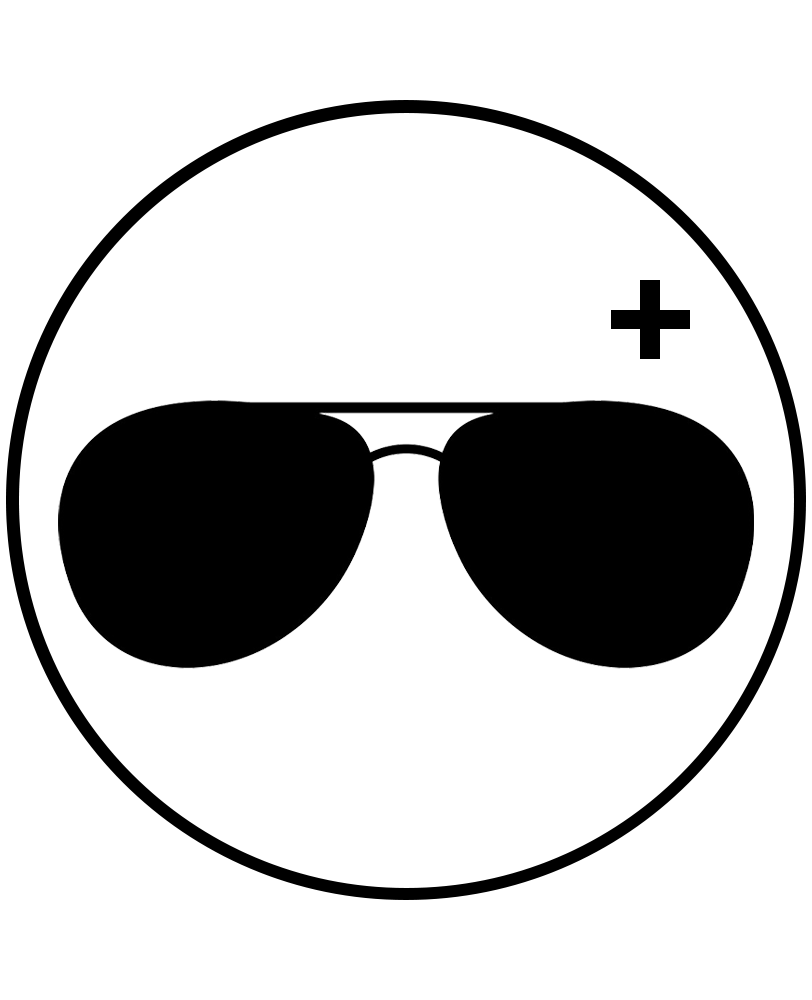 Characterized by the iconic floral motif embossed on the temples , the Vintage Raider model was born together with the brand itself and embodies all the aesthetic canons of Hemmet®.
Clip-on lenses give your gaze an ever new style. They keep you rocking day or night, thanks to the included sunglasses .
The eyewear, made of TR90 and Stainless steel , in its metal components, is extremely light and resistant. The adjustable nose pads allow the glasses to adapt to any shape of the face.
Here are the tracks you'll find in the Hemmet® Box album:
Vintage Raider eyewear - Hemmet®
Clip-on with sun lenses - UV400 Cat.3
Vegan Leather Case - Hemmet®
Microfiber cloth - Hemmet®
Adhesives - Hemmet®
Exclusive discounts - Hemmet®
*all tracks are included in the price of the product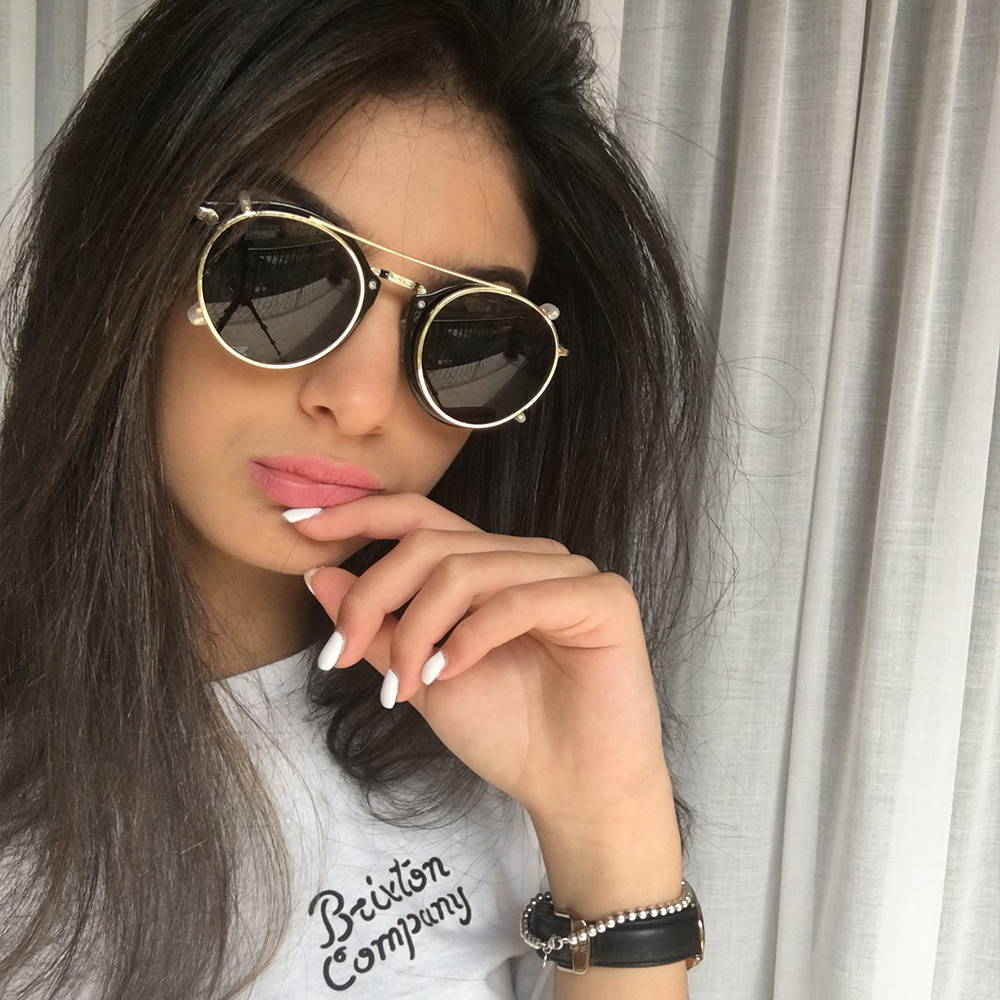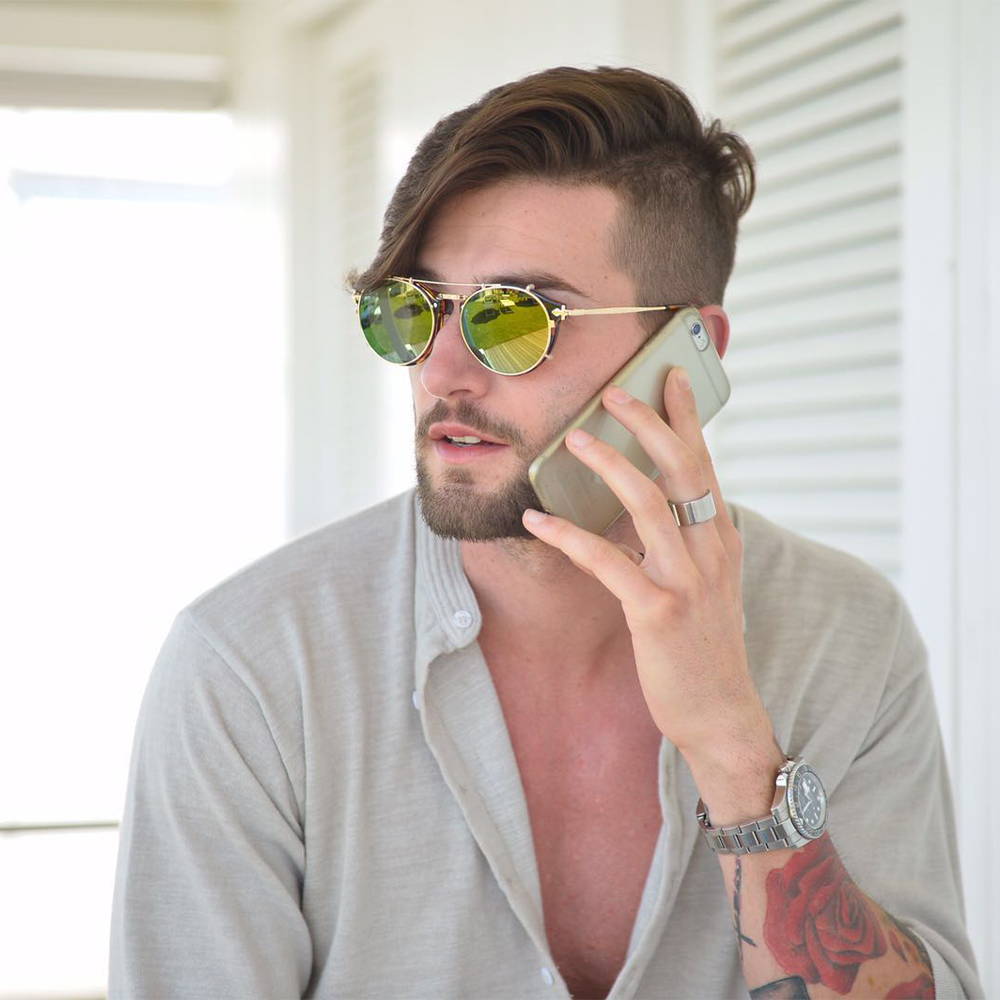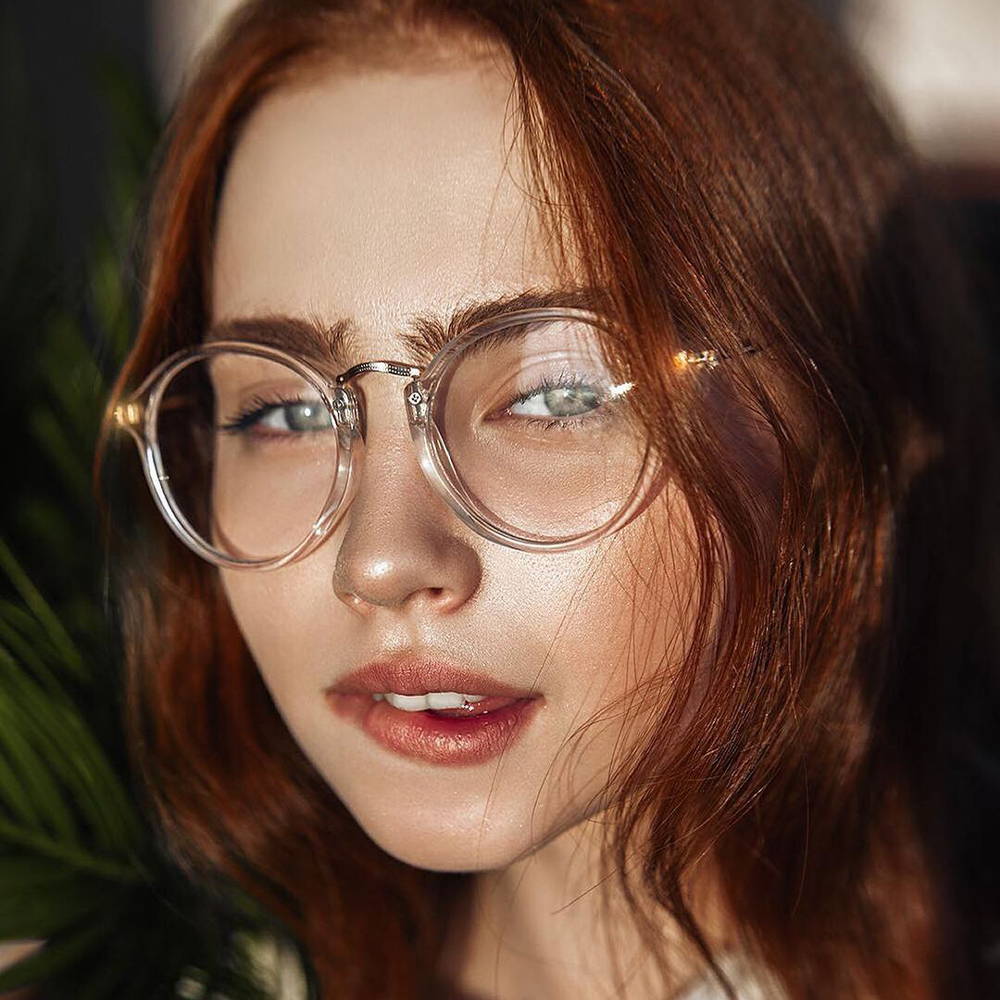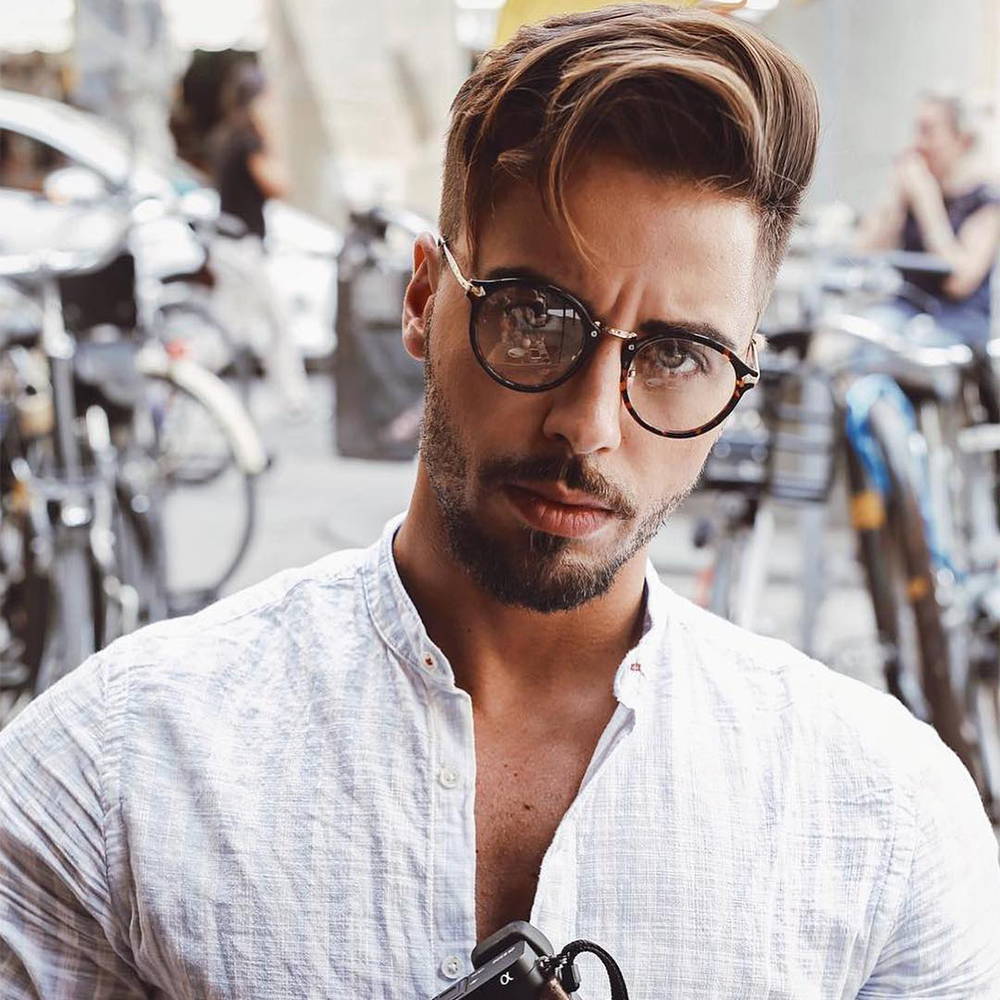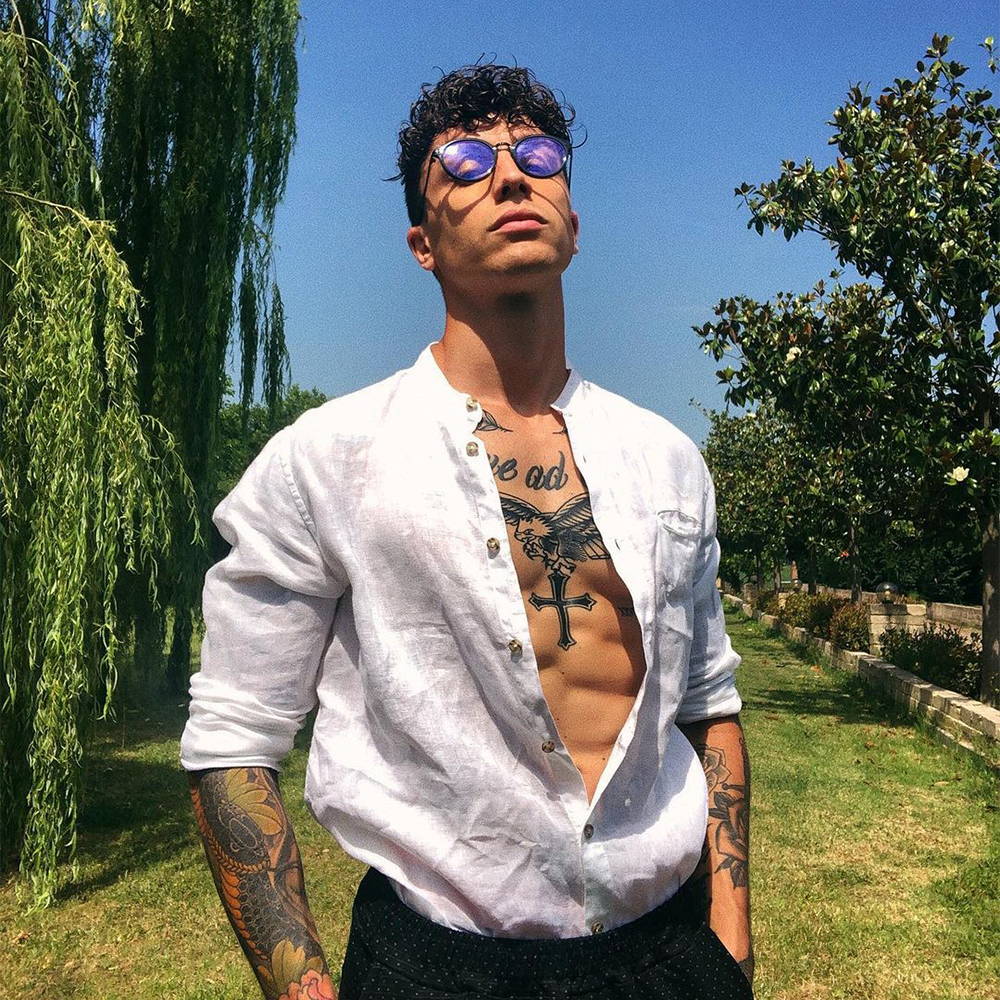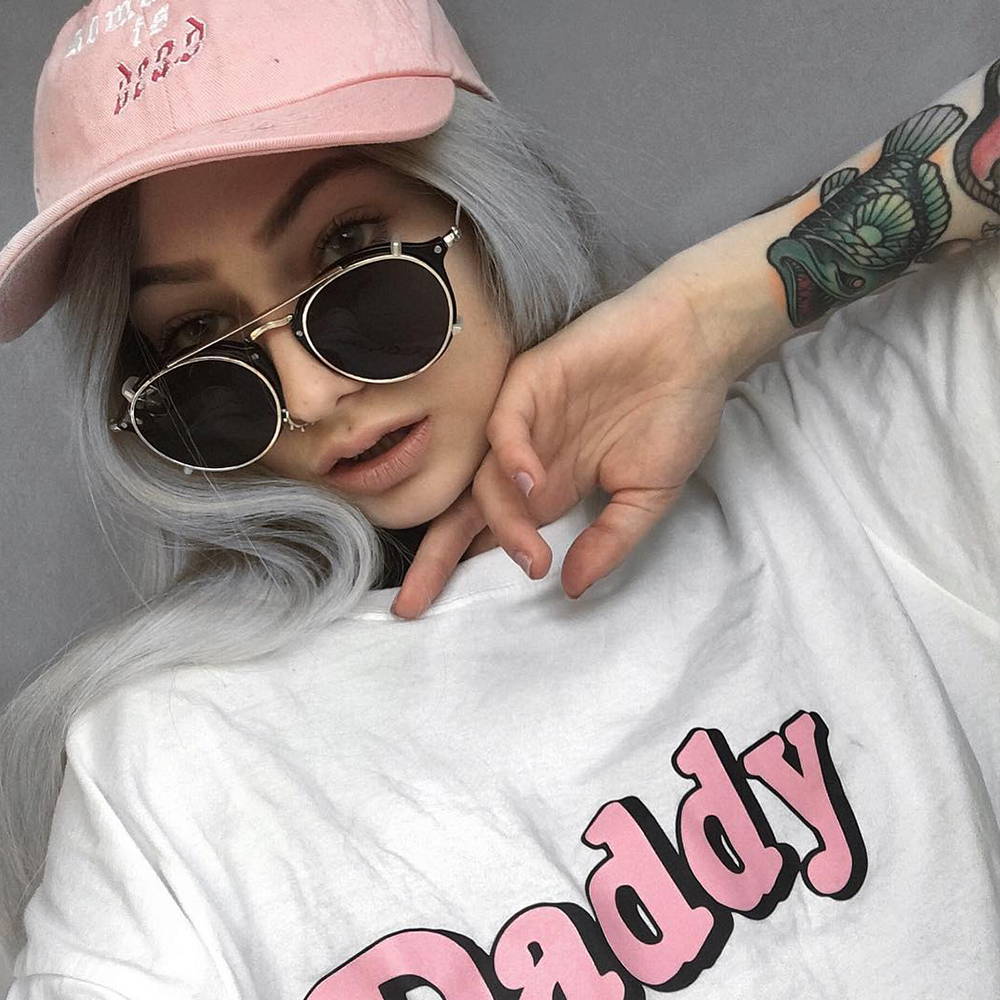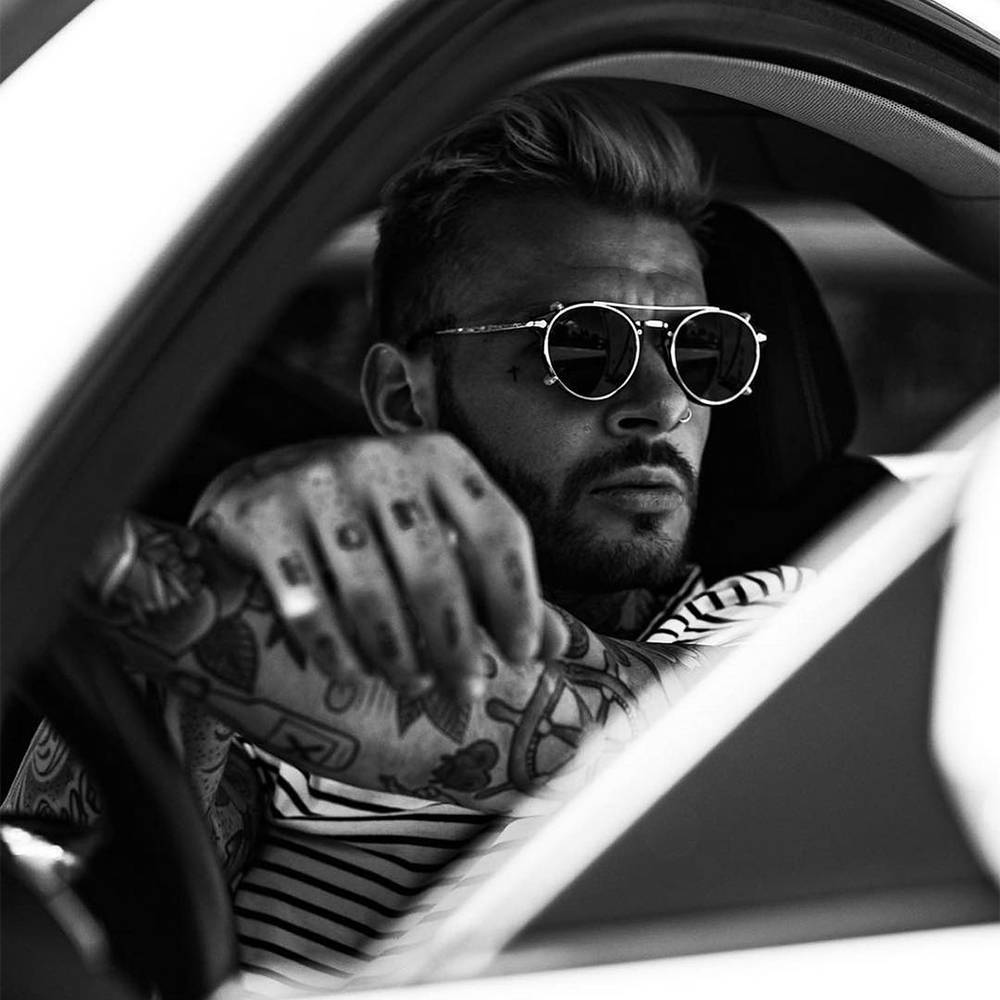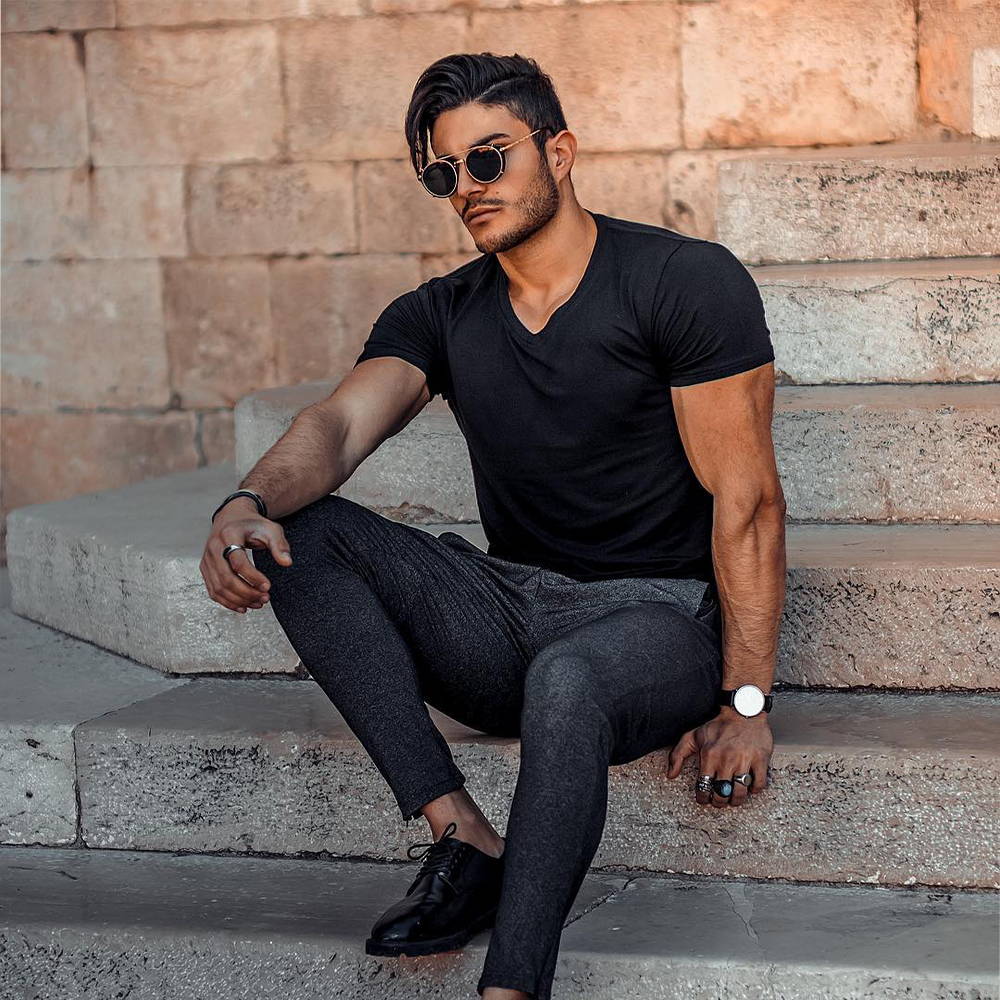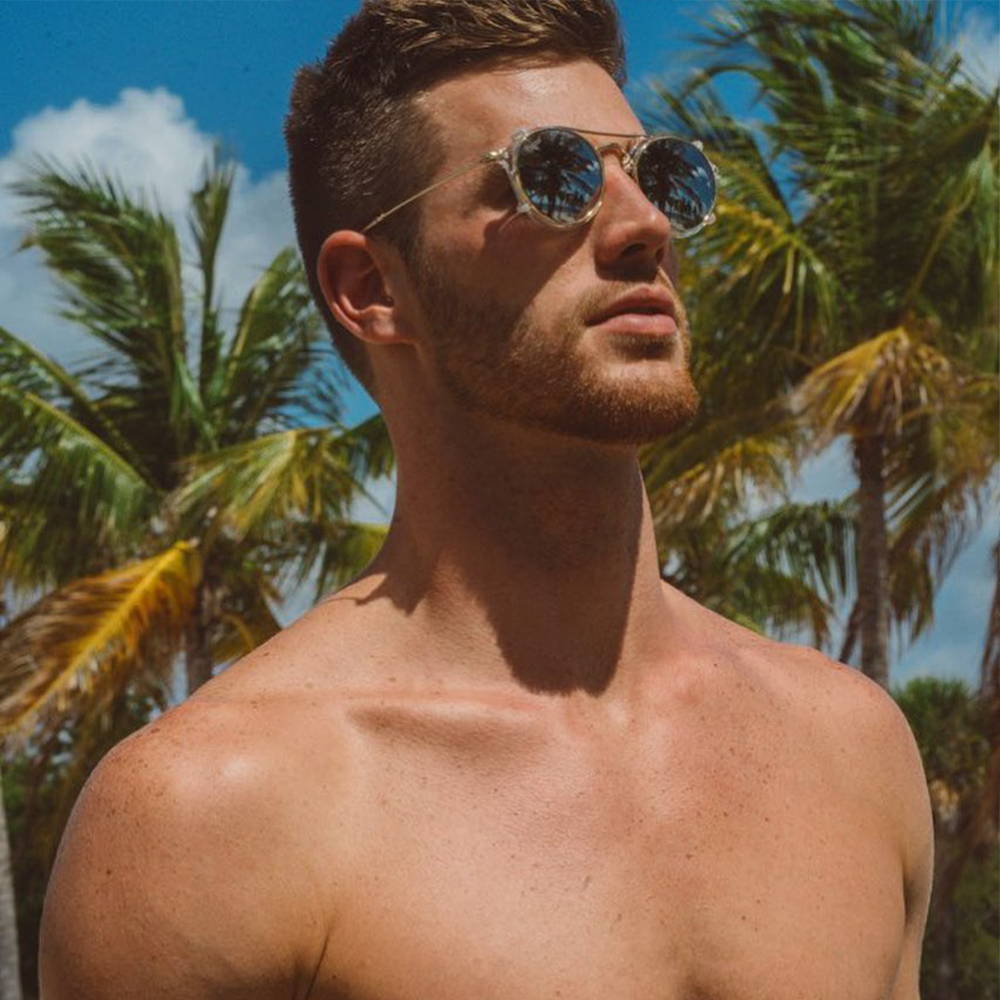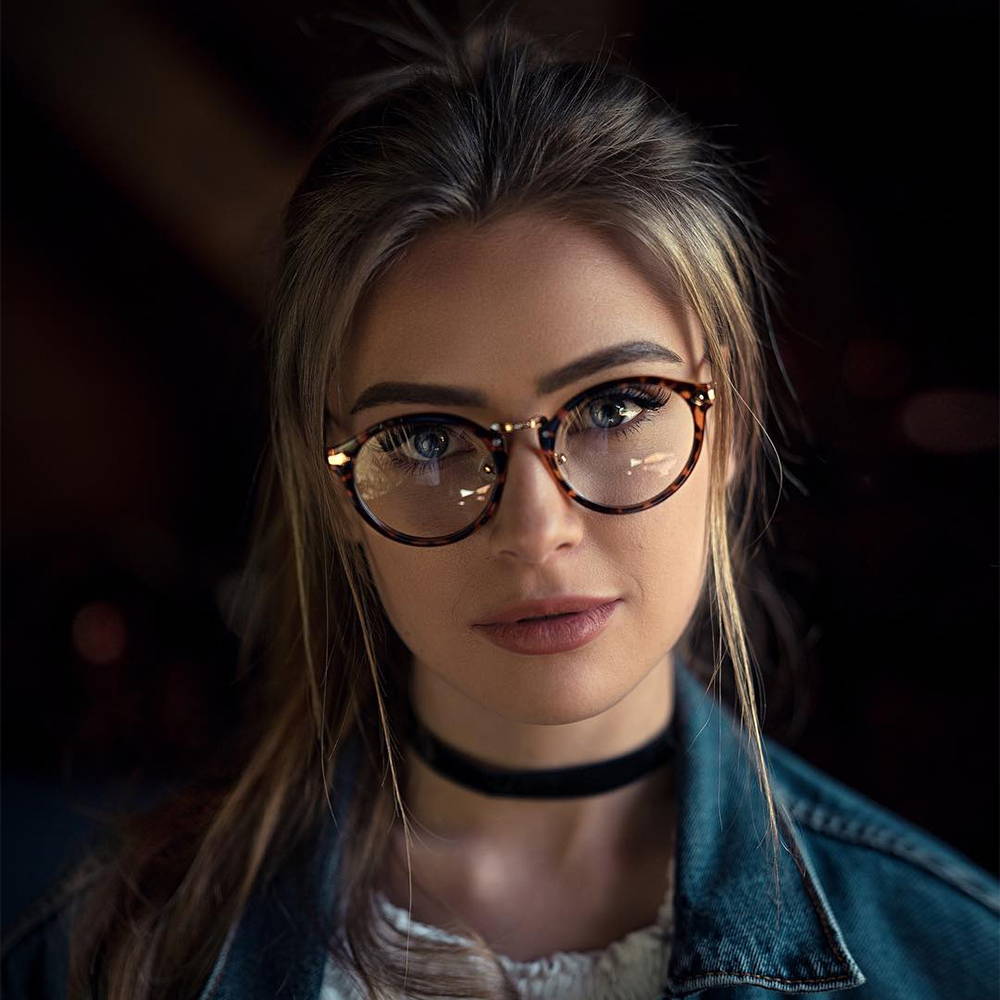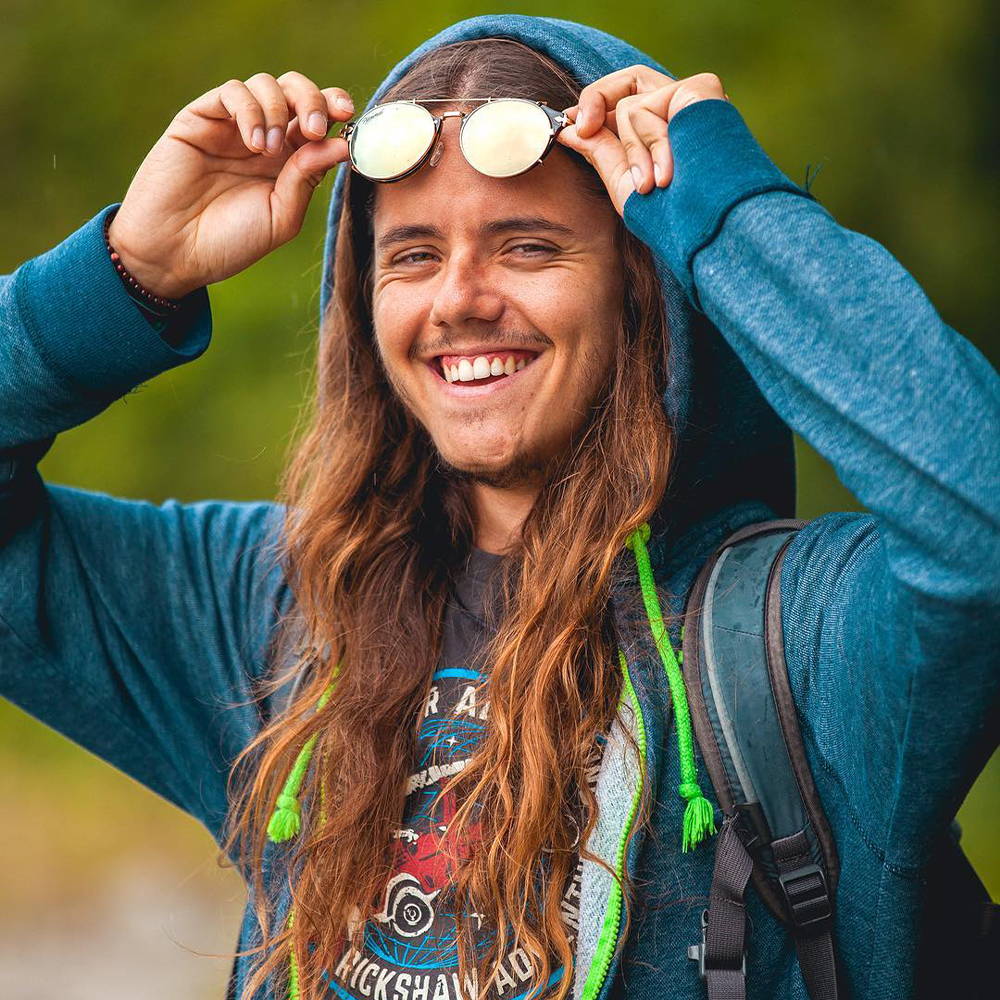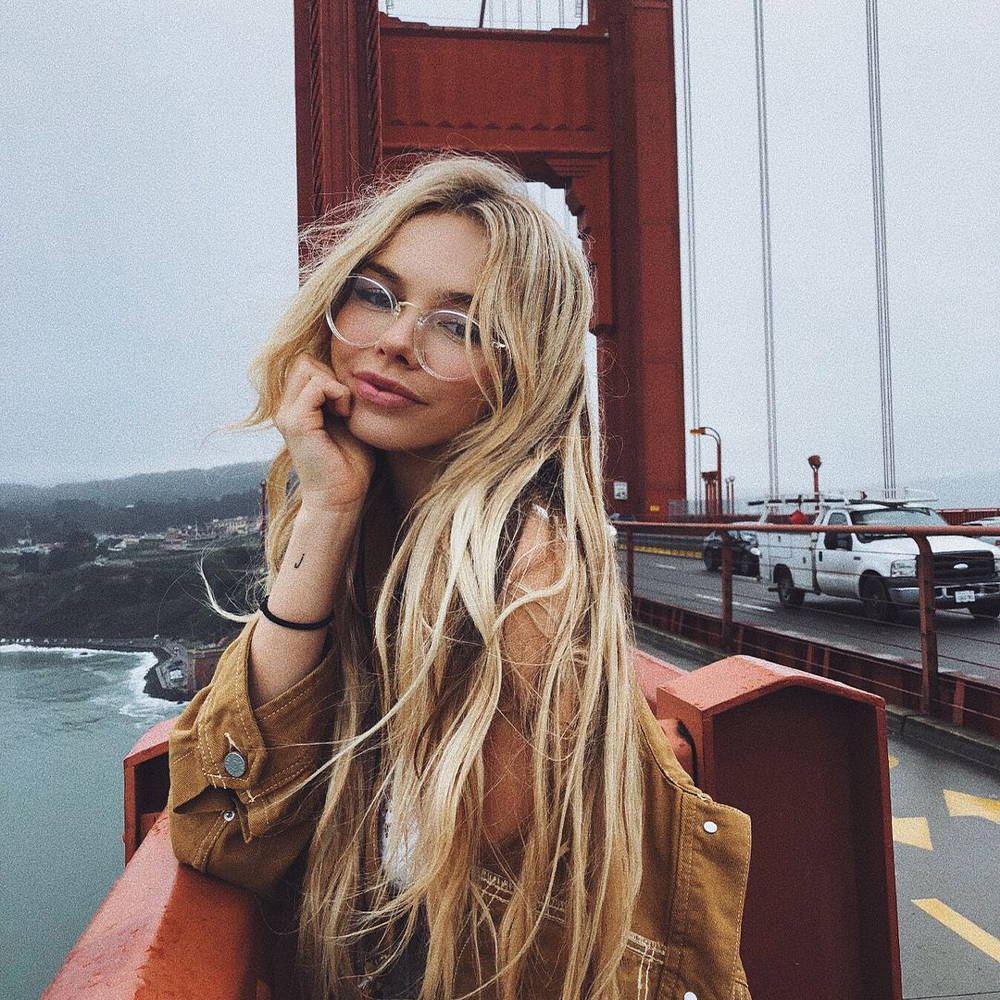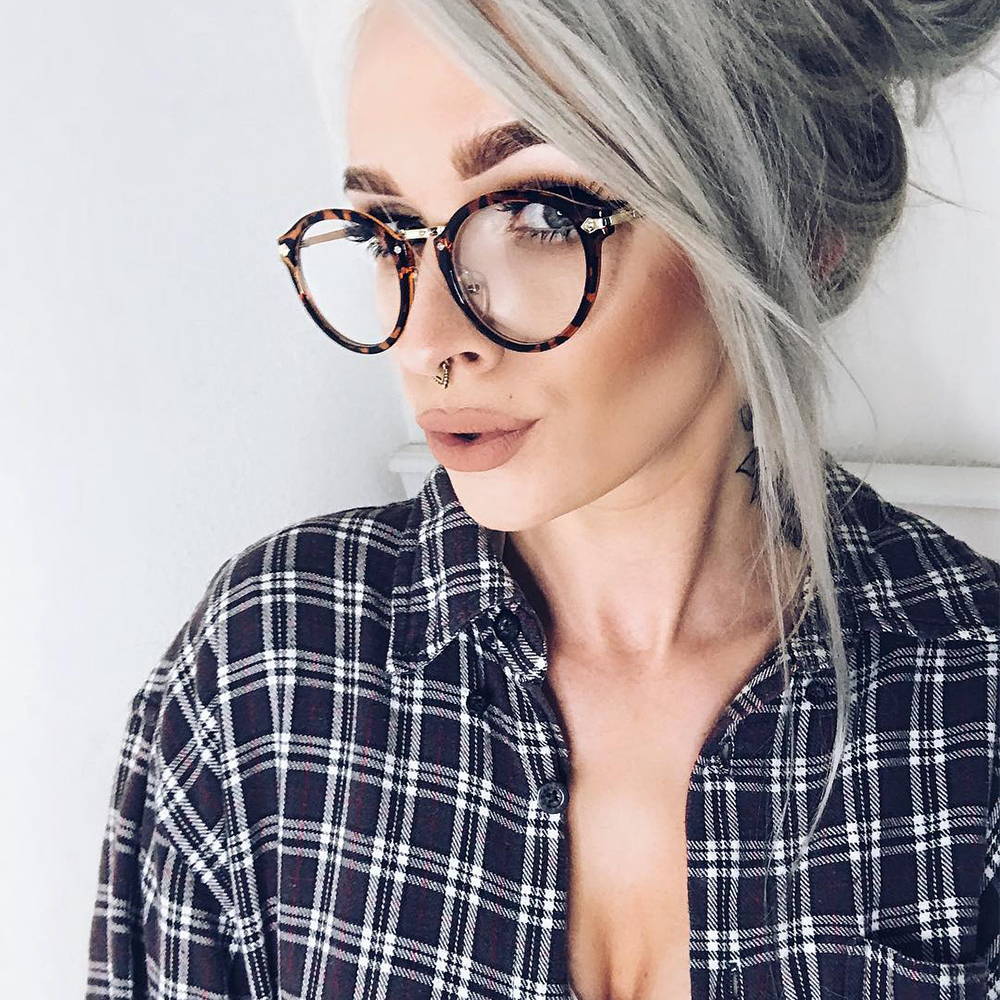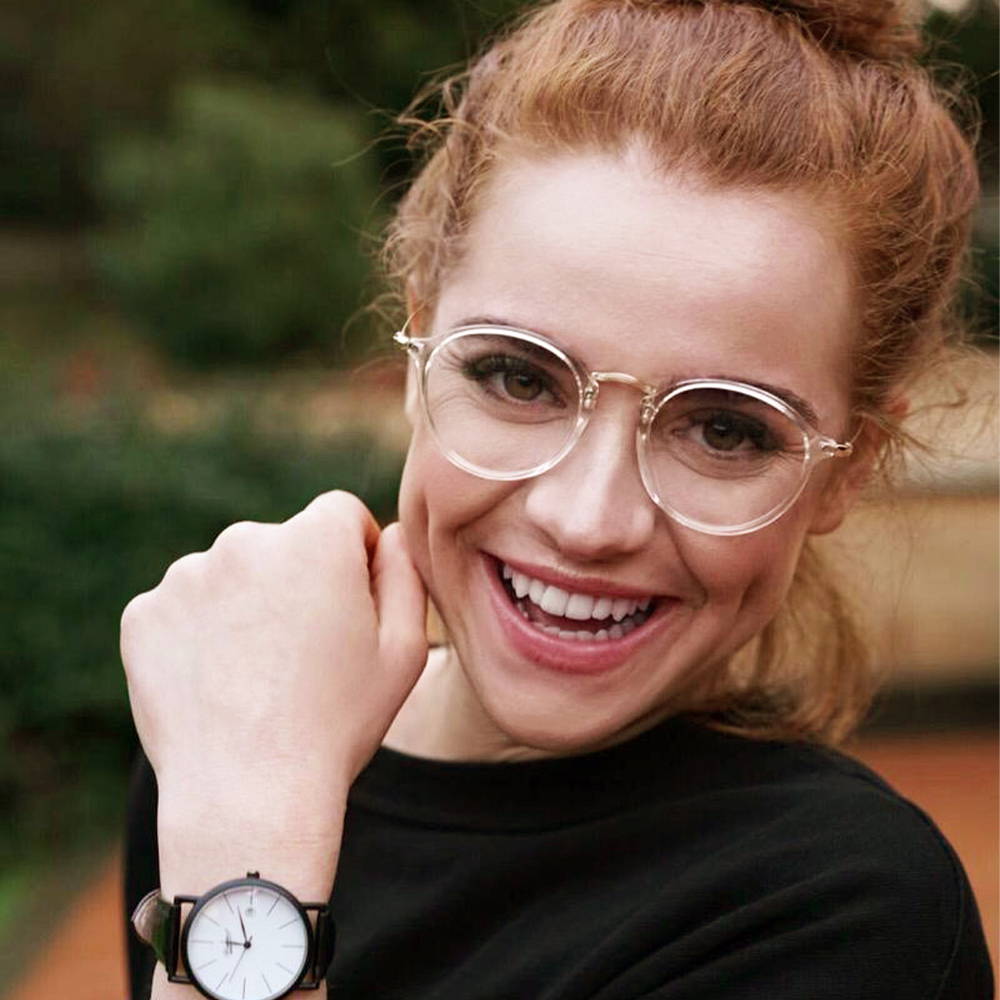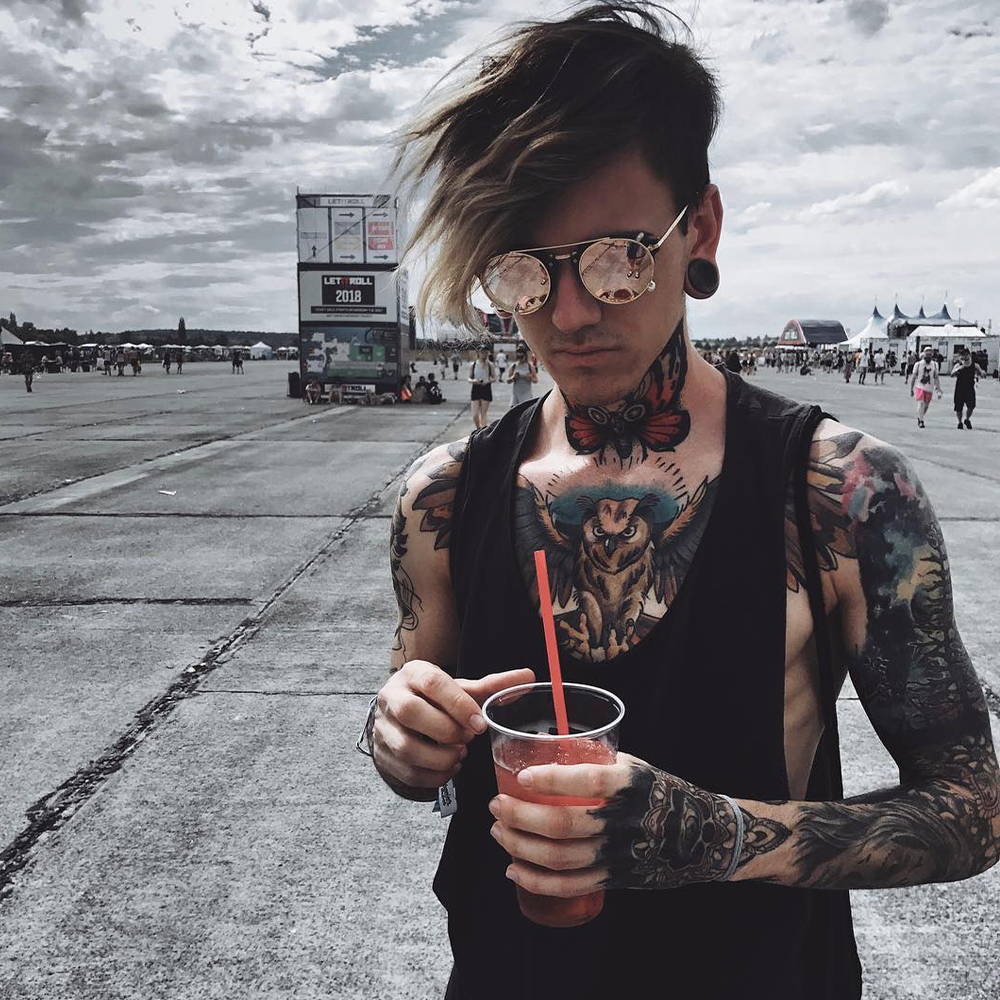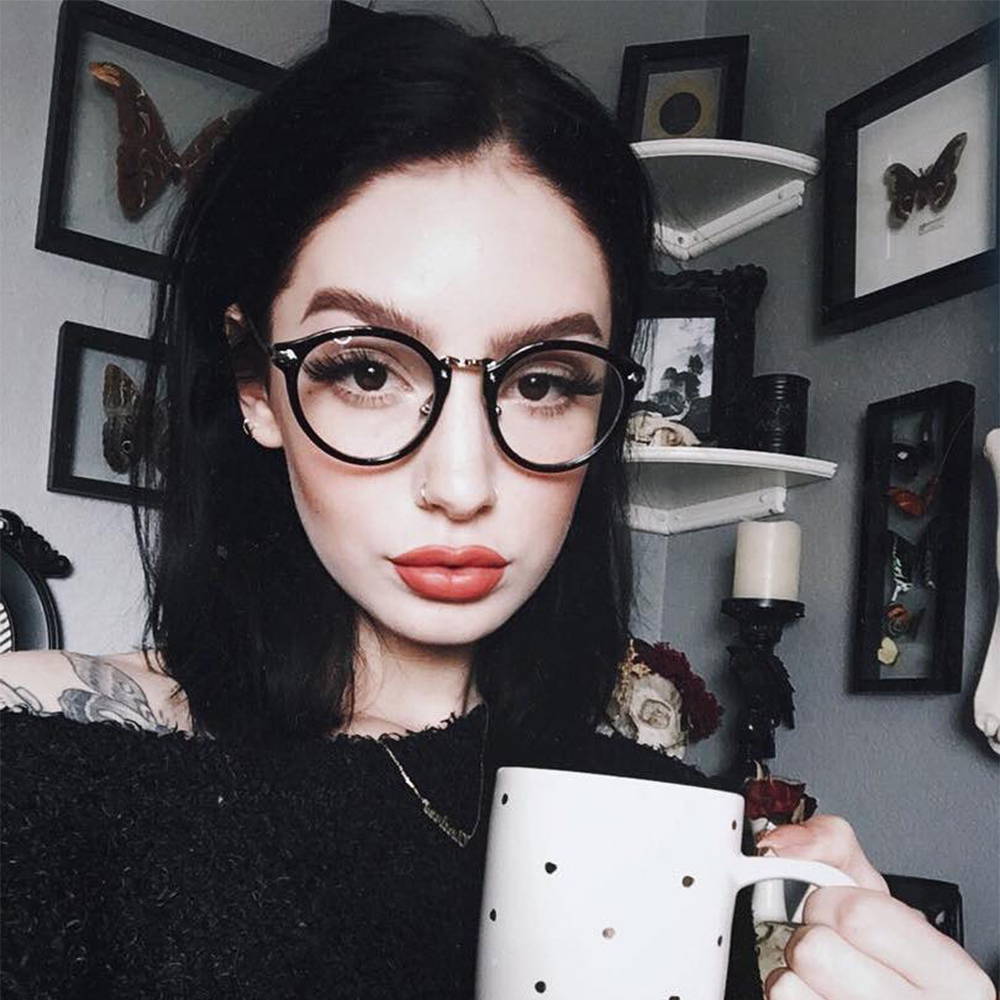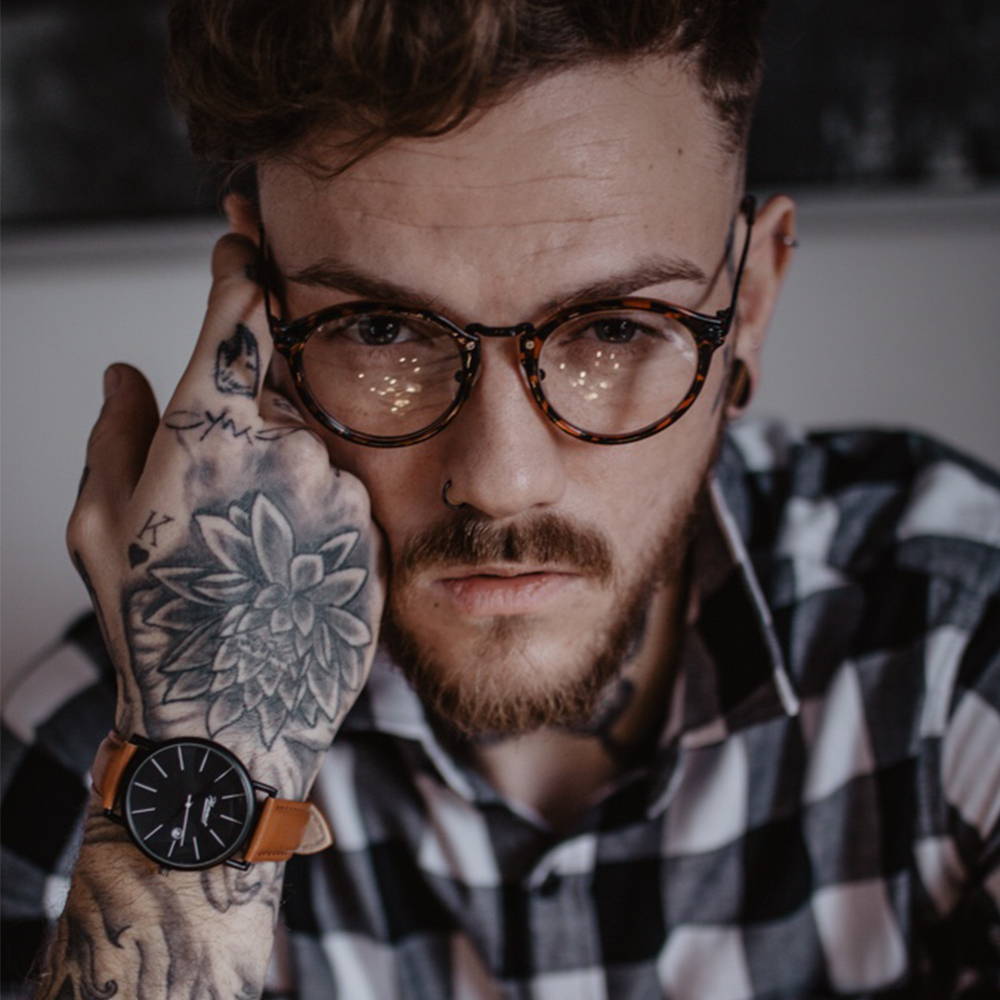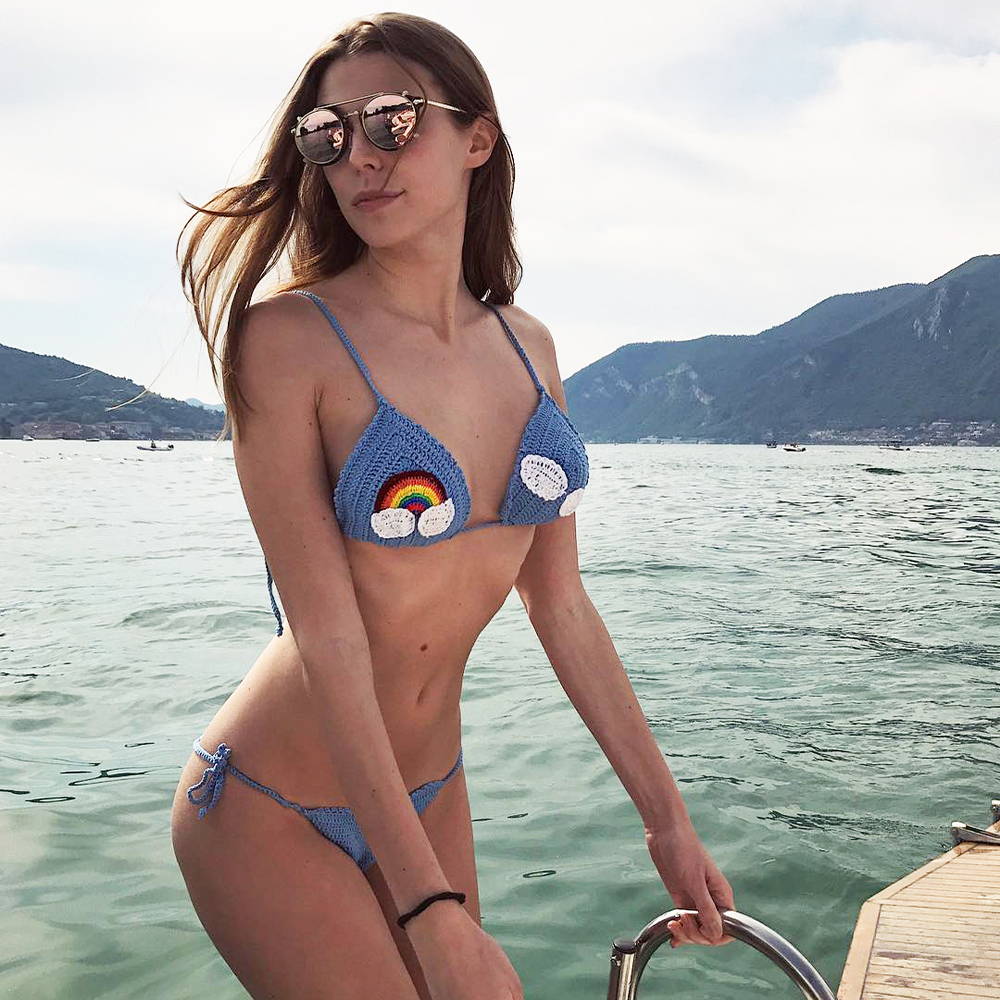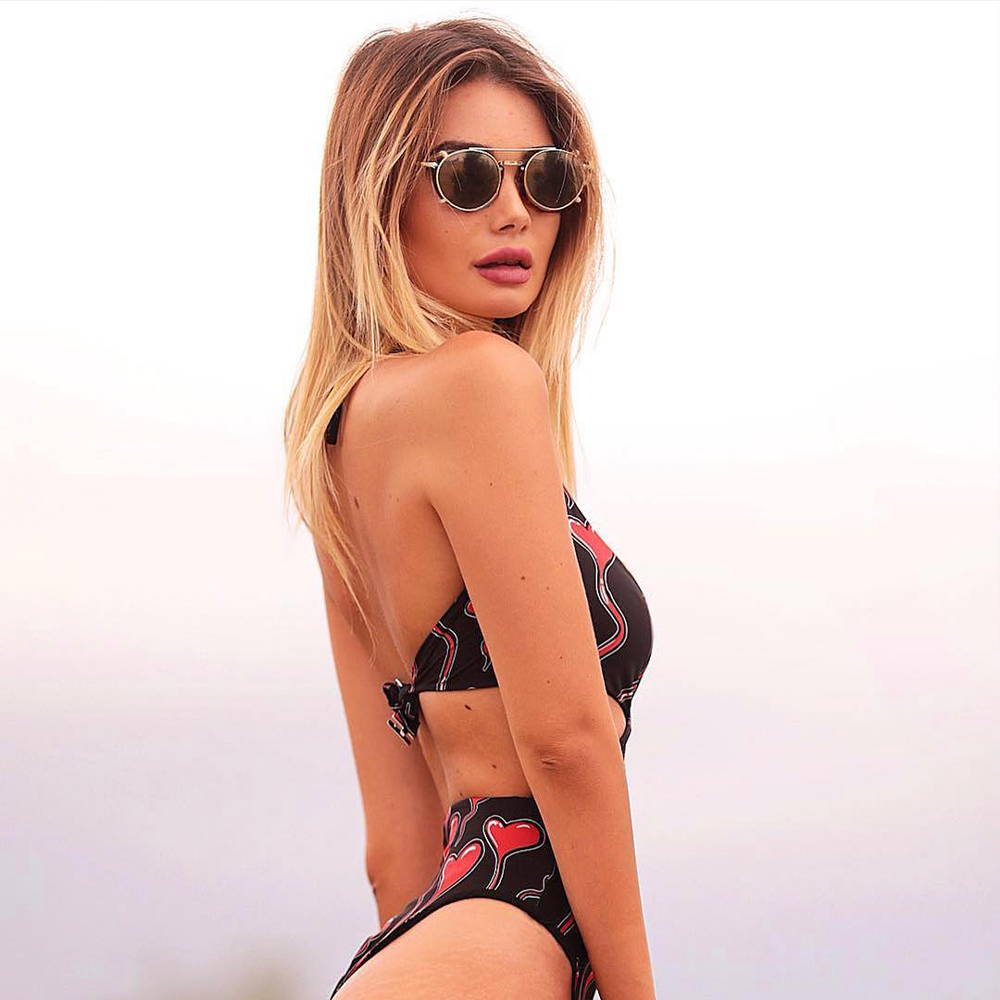 I bought some sunglasses and they are really gorgeous. Created in an original way, they are above all well-made and you can see every little attention and care even in the finishing of the details.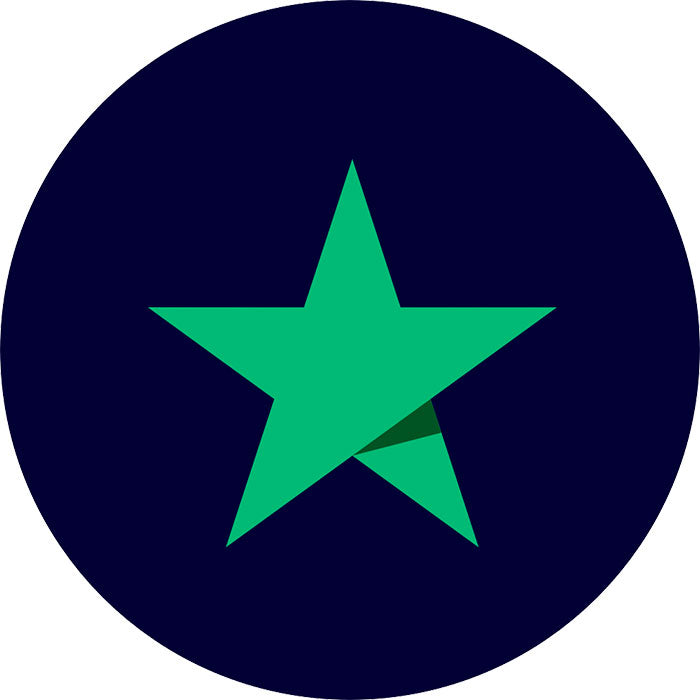 Hemmet a brand, eyewear that attracts attention, that gives rhythm to your day, Hemmet a way of being, music in your eyes.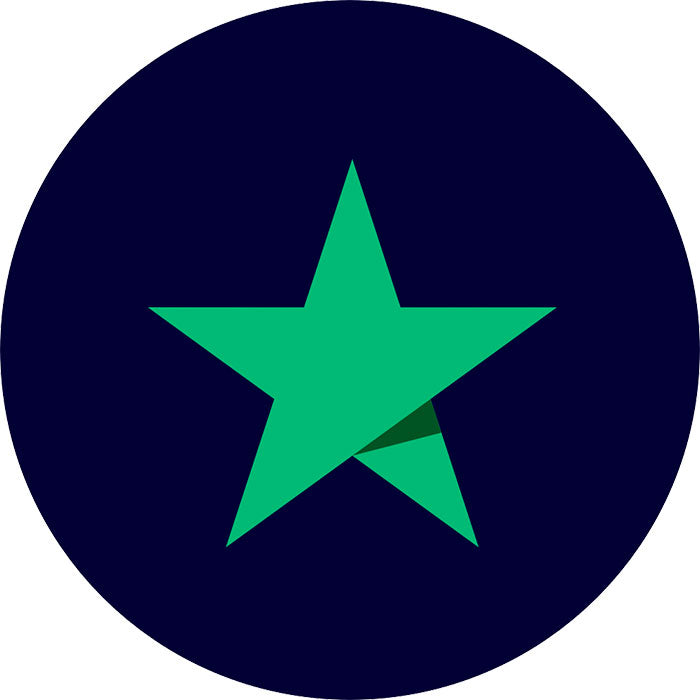 Glasses with unbeatable quality/price ratio. The style tends to be rock but adaptable to any outfit, I love the packaging and the details which show the personality of who is behind the brand.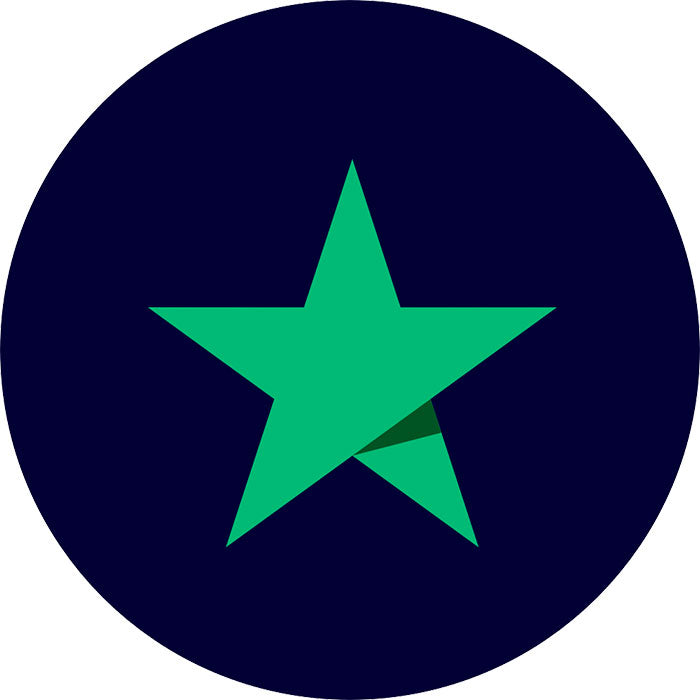 Quality, beauty and convenience can't always coexist, but with Hemmet Brand they live perfectly together.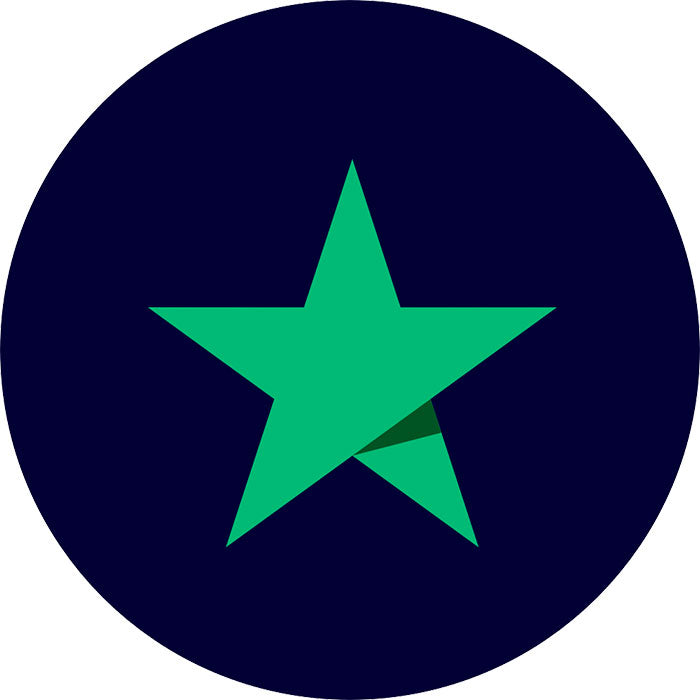 I have purchased several times from this company and I was very satisfied with both the quality of the products and the helpfulness of the staff. I highly recommend this brand.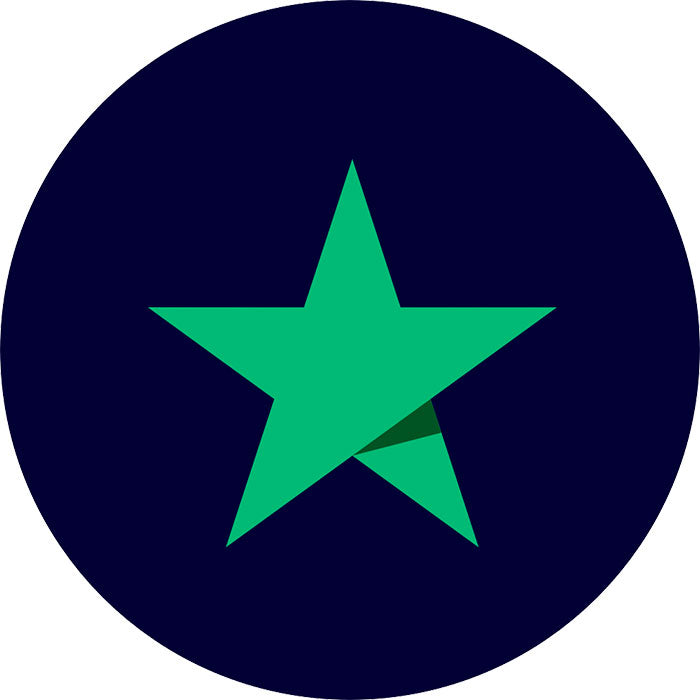 From the shipment to the product itself, I found competence, professionalism and quality all related in a new, fresh, original yet nostalgic brand. Perfect glasses for my daily needs and for those who, like me, have a passion for rock and always want to show it off!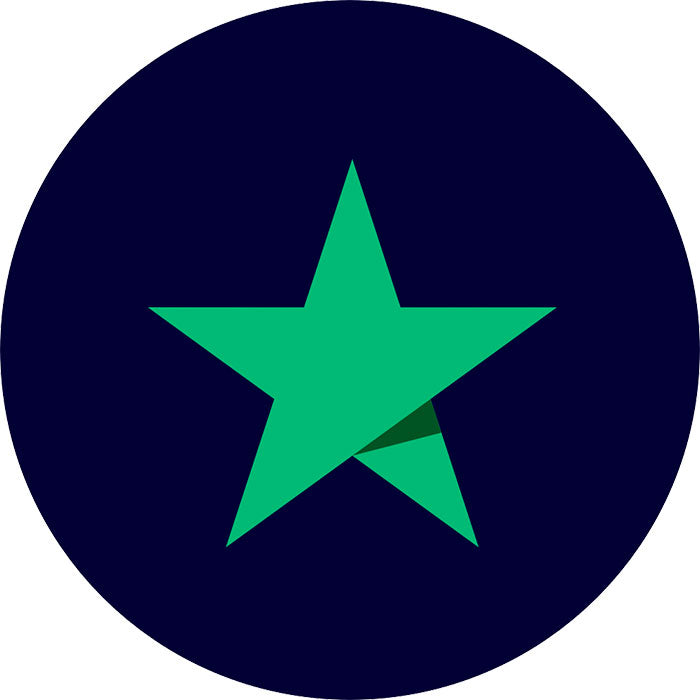 Great brand! I find them very beautiful, special and well made, I personally bought them in two versions with 4 clips so as to have all the changes available. I recommend them!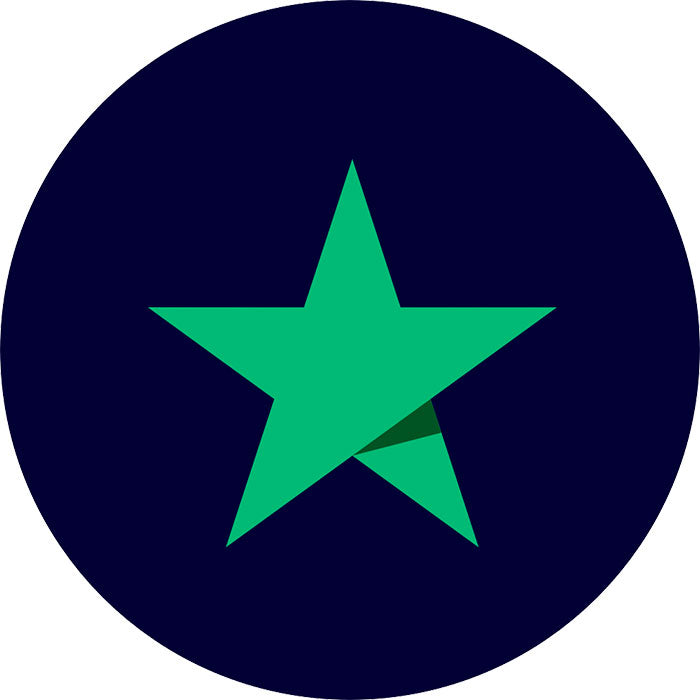 I ordered online a pair of glasses with prescription lenses from their Hemmet Optical brand and they arrived in just a few days! I was afraid that they were of low quality given their very competitive cost and instead I find them beautiful and super resistant!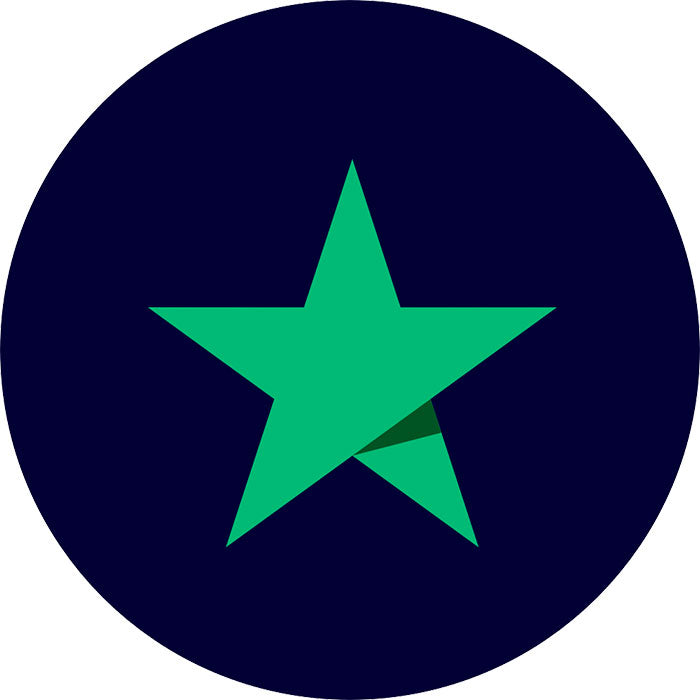 Arrived within the agreed times, the day after the purchase I received an email from Mr. Leonardo where he illustrated the history of the brand and their products. Beautiful, comfortable and functional glasses.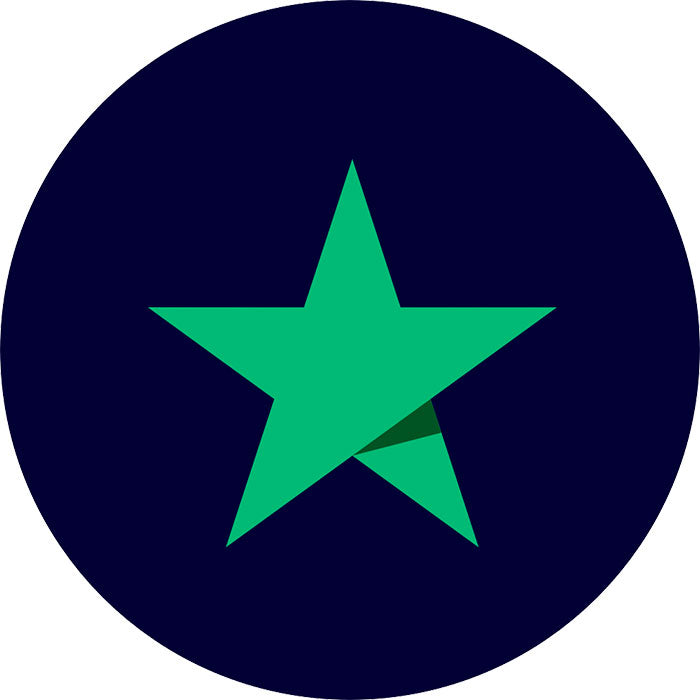 Read all 2000+ Reviews on our profile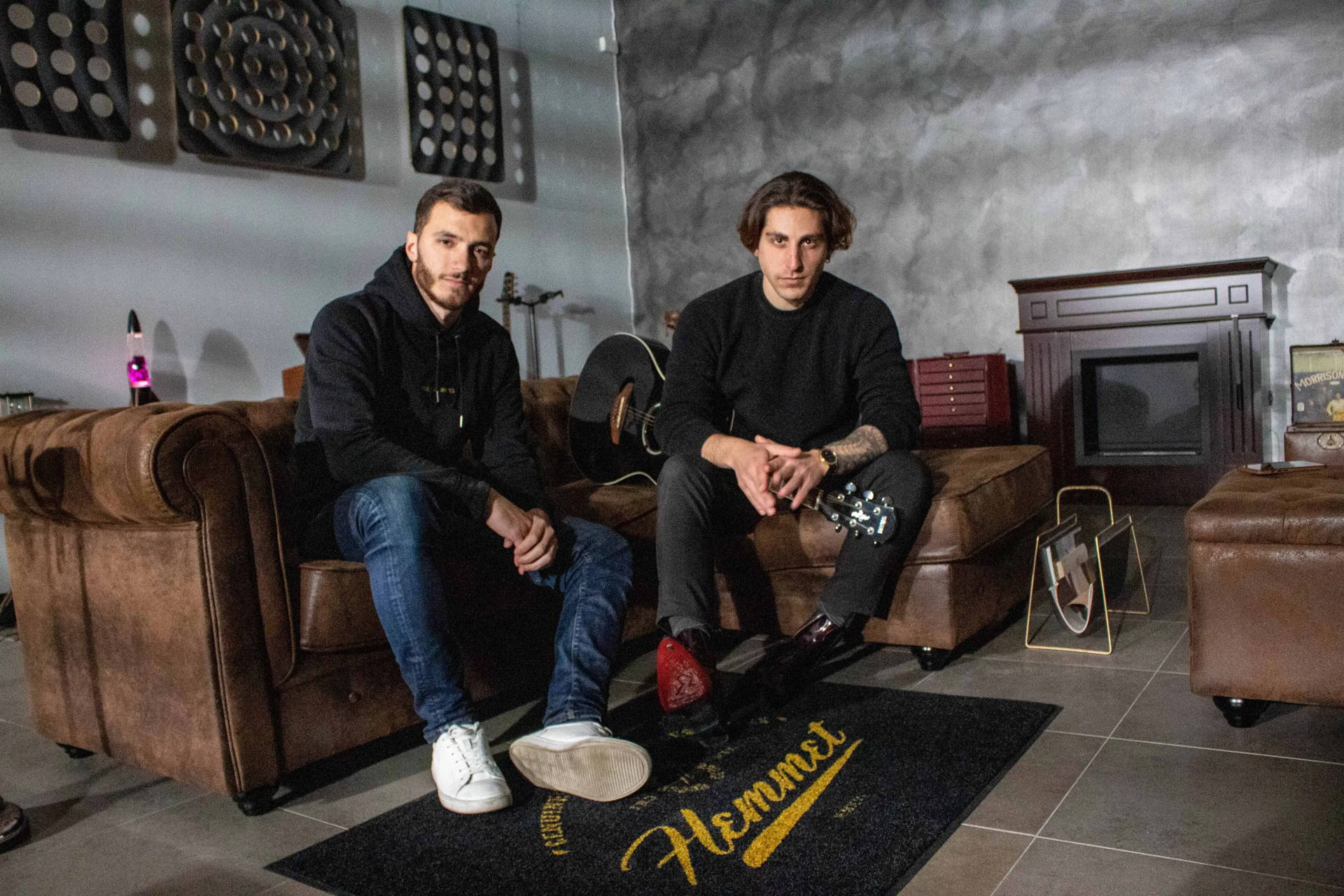 Hemmet is a 100% made in Italy brand that makes Rock 'N Roll its creative fuel to ignite your style, revisiting iconic elements of this culture.
#BORNTOBEDIFFERENT
ARE THEY DOUBLE LENS GLASSES?
Our Clip-on Sunglasses are made up of a frame with neutral lenses and Clip-on sunglasses with UV400 Cat.3 protection.
The glasses can be used like ordinary sunglasses with which you can interchange the Clip-on, for an ever-changing style.
You will be able to graduate our glasses in 4 simple steps thanks to our Hemmet® Optical™ service.
Thanks to the absence of intermediaries we are able to be competitive and offer prices never seen before. Furthermore, our large production volumes in our laboratories in Italy allow us to further reduce production costs without renouncing the highest possible quality.
HOW CAN I CONTACT CUSTOMER SERVICE?
You can open a support ticket by filling out the form on the Contact Us page, by sending an email to support@hemmetbrand.com, or by contacting our operators on our social networks: Facebook and Instagram. Our operators will reply to you within one working day.
WHAT SHIPPING METHODS DO YOU OFFER?
Hemmet® Brand Italia is the exclusive partner of the GLS express courier which guarantees deliveries throughout the national territory in 24/48 working hours. Shipping is always free.
DO HEMMET® LENSES PROTECT MY EYES?
Certain! All Hemmet® lenses are UV400 Cat.3 and protect you from UV and UVA rays.
Our sunglasses are approved by the European Union and have CE certificates.
For added protection we invite you to choose our Hemmet® B+™ lenses or Polarized lenses.
WHICH PAYMENT METHODS DO YOU ACCEPT?
You can pay with your credit or debit card (MasterCard, Visa, American Express, Discover), with your Paypal account, in various interest-free installments with Scalapay or Clearpay or directly in cash to the courier at the time of delivery at no cost additional by selecting the payment on delivery during the purchase phase.
HOW CAN I MAKE THE RETURN?
You can open a Return request within 14 days of receiving your order by sending an email to returns@hemmetbrand.com indicating your order number and you will receive all the instructions for completing the Return procedure.
For all the information, please consult our Return Policy page.
CAN I CHOOSE THE SIZE OF THE GLASSES?
Currently all our glasses are one size fits all and it is possible to consult the infographic with all the measurements expressed in millimeters in each product sheet in the PRODUCT SIZE table.
We are working on making it possible to offer the possibility to select the size for each model in the future.
CAN I BECOME HEMMET AMBASSADOR?
If you wish to collaborate with us and become a spokesperson for our brand, you can submit your application to join the Hemmet® Ambassador program by filling out the application form.
©2022 Hemmet® Brand is a registered trademark under license to
NEW TREND CO. Srl - Via Monte Napoleone, 8
20121 - Milan - VAT number: IT08929371212